Your property is more than just bricks and mortar
We are experienced residential property managers based in East Anglia. Our friendly, capable team and robust systems allow people to enjoy their homes. Our regional coverage is always backed by a local, personal service.
A Warm Welcome
People want a property management service that ensures their property is well maintained and properly looked after; safe in the knowledge that the money they pay towards maintenance of their building or estate is spent wisely. Our robust systems and friendly approach puts people at ease, confident they have an efficient and highly effective property manager. Being one of the most experienced companies in the area means we know how to be nimble and efficient; taking the hands-on approach people are looking for. A property management company that helps people lead the lives they aspire to.
We always start by listening to people's needs and deliver the highest standards. It's an approach that requires our people to be both highly skilled and easy to talk to, and demands that our proactive maintenance and service delivery is spot on. All the properties we manage and market are special, but what makes them special will be different in every case and will vary – 'beauty lies in the eye of the beholder', after all.
Daniel Wilson
Founder and Managing Director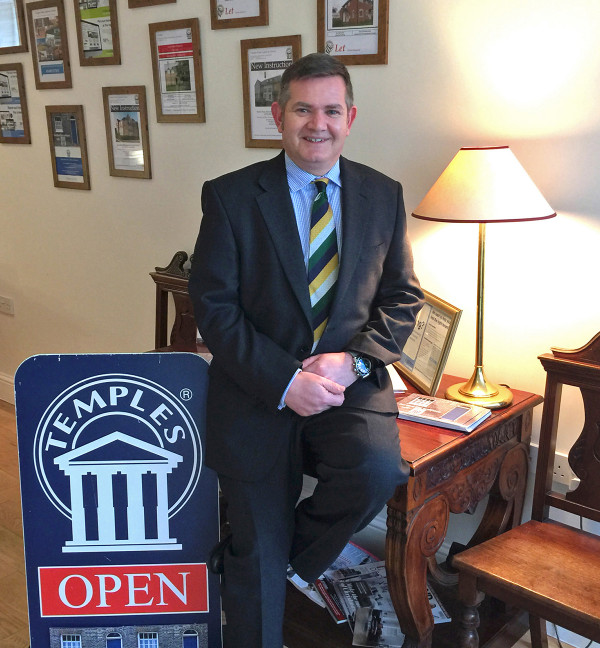 Our Team
Learn about our property management services for landlords & tenant services.
Our approach is backed up by the strong head office team and their expertise, covering areas such as risk assessment, budgets, sinking fund analysis, planned maintenance and reactive repairs.
Temples has built an unrivalled reputation for providing excellent client care, whether assisting developers at the early planning stages of a scheme or at the set-up stage of the finished development and its subsequent ongoing management.
We are particularly skilled in resolving historic poor management issues created by less than satisfactory previous managing agents.
Sound Values
Our 'values' define us as people (and as a company) and they set us apart. 'Good values in property management' is a powerful promise to our customers; it is one that we aim to live up to every day, incorporating service, integrity, accountability and value.
Local Expertise
Temples currently manages a portfolio of quality suitably funded developments across East Anglia. We are experienced at dealing with all types of estates – from small-medium sized schemes on the residential areas of the eastern region towns to developments comprising of hundreds of units in East Anglia's towns and city centres.